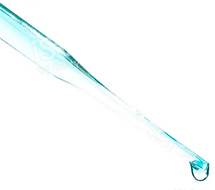 Pharmaceutical
Newark Trade has an extensive background working with pharmaceutical companies. Over the past twenty years our expertise and services have progressively grown.
We electronically house package inserts for many major pharmaceutical companies, and are responsible for the creation of all promotional pieces for each of their products. These companies rely on us to maintain accurate product information while fulfilling the many promotional requests made by their outside advertising agencies.
Dedicated PI Team
Working closely with various departments within each company ensures that their specific requirements are met, and that the integrity of the package insert (PI) is always maintained. Our staff applies its extensive knowledge of FDA guidelines and regulations to every project.
Accuracy and consistency of informational material is achieved by our continued familiarity with each pharmaceutical product. We accomplish this by the use of extensive files of client standards, style guidelines, formatting and a highly skilled team of dedicated individuals.
This system has proven to be an extremely accurate and cost-effective means of handling material where accuracy is critical.
We realize that Prescribing Information doesn't end with the printed page. Newark Trade can code your PIs to ensure that they render properly on today's most popular browsers and mobile devices. Our expertise with HTML5, PHP and JQuery enables us to convert your PIs for use with Androids, iPhones and tablets.
Newark Trade provides optimum product management by eliminating the need to outsource to multiple suppliers.