By Joe Tallman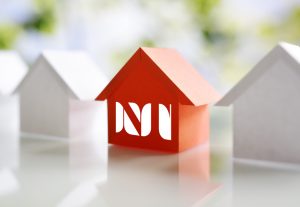 In 2010, I left Newark Trade Digital Graphics to pursue a career change. Now, 7 years later, I have returned. After my second day back, a close friend asked me, "Does it feel like you went back home?" I replied, "I have not thought about that, but it seems ok." On my third day back, a longtime co-worker at lunch said to me, "This must seem very strange," and I replied, "No, actually it seems ok."
The next week I went into the conference room to prepare for a meeting. Before the meeting began, I walked around the showroom and looked at projects I had worked on a decade before. It was very nostalgic and brought back a lot of wonderful memories. I also noticed many new projects and was very impressed by the continued expansion and evolution of NT. The adherence to excellence has never wavered. I was excited to see that what I helped build had grown and flourished.
After the meeting, I took a walk through the storage rooms and looked at some retired pieces of equipment from past years. It was like walking through a museum. I came upon a Scitex scanner, an old friend that I used to improve the scanning department many years ago. It reminded me of the old days when film was being used and how hard we worked to reproduce color. I then saw other pieces of equipment and many plaques from years ago, commemorating anniversaries and accomplishments of the company. It brought back so many great memories of my early days at the company while appreciating the changes that have taken place over the years.
In the technology-driven, digital world in which we live, it feels heartwarming to be back as part of a family-owned, third generation business celebrating 80 years of success. I realized we have a great story to tell about the past, a present to define our new goals, and a future of endless possibilities!
As I walked down the stairs, I realized "You CAN Go Home Again," and it can be a good thing.