By Robin Kantor
Problem: Newark Trade had been providing calendars as a holiday gift for years, but it was a standard calendar imprinted with the company information. It did NOT showcase the company capabilities. Clients were bored and didn't keep or display them. We found a way to insure they would be displayed and eagerly anticipate their arrival.
Solution: To completely design a calendar each year featuring the printing and design capabilities of the staff.
We have staff members take and submit calendar-worthy photographs.
We redesign the month-grids so that everything is completely custom and unique.
We find a timely theme for each year to keep it relevant, often featuring new equipment capabilities, and/or some sort of reader interaction.
What we did:
We insist each year has a different theme and all-new visuals.
Some of the past calendars include: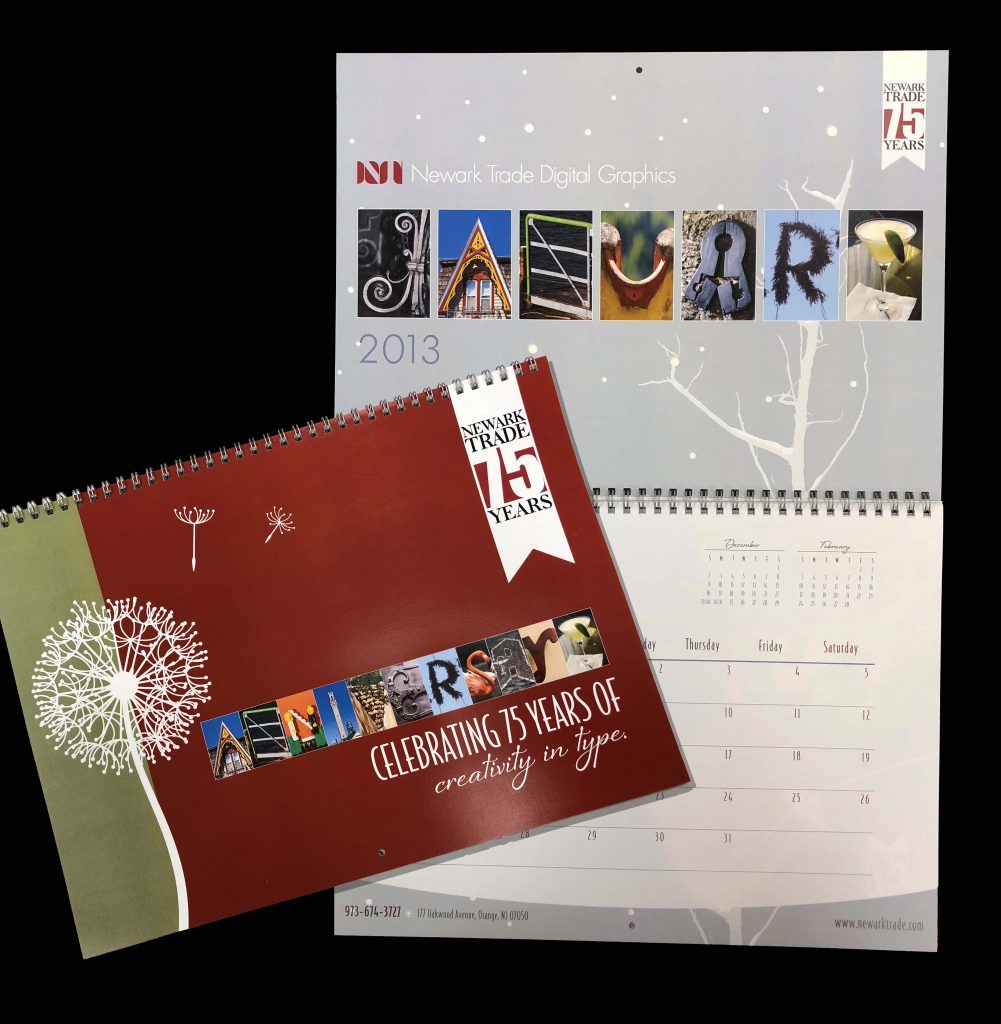 "Creativity in Type" spelled out the month-names using letters made of found objects that look like letterforms. For our 75th anniversary in 2013 we enjoyed going back to our roots to celebrate the shape and forms of type in the world around us.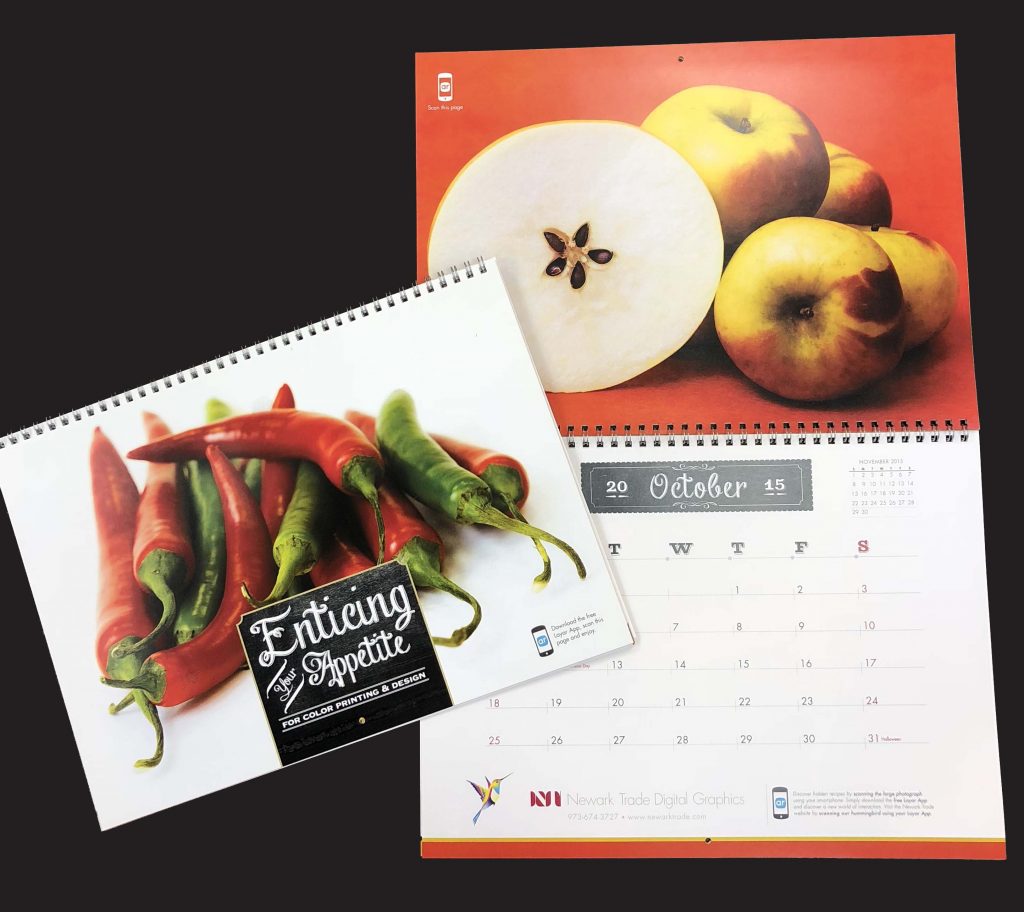 "Enticing Your Appetite," (the Food Calendar). This 2015 calendar showed frameable photos, by our own Paul Carracino, of different fruits and vegetables, and invited readers to go to our website and download two staff-created recipes for each food-of-the-month by using a free Augmented Reality app.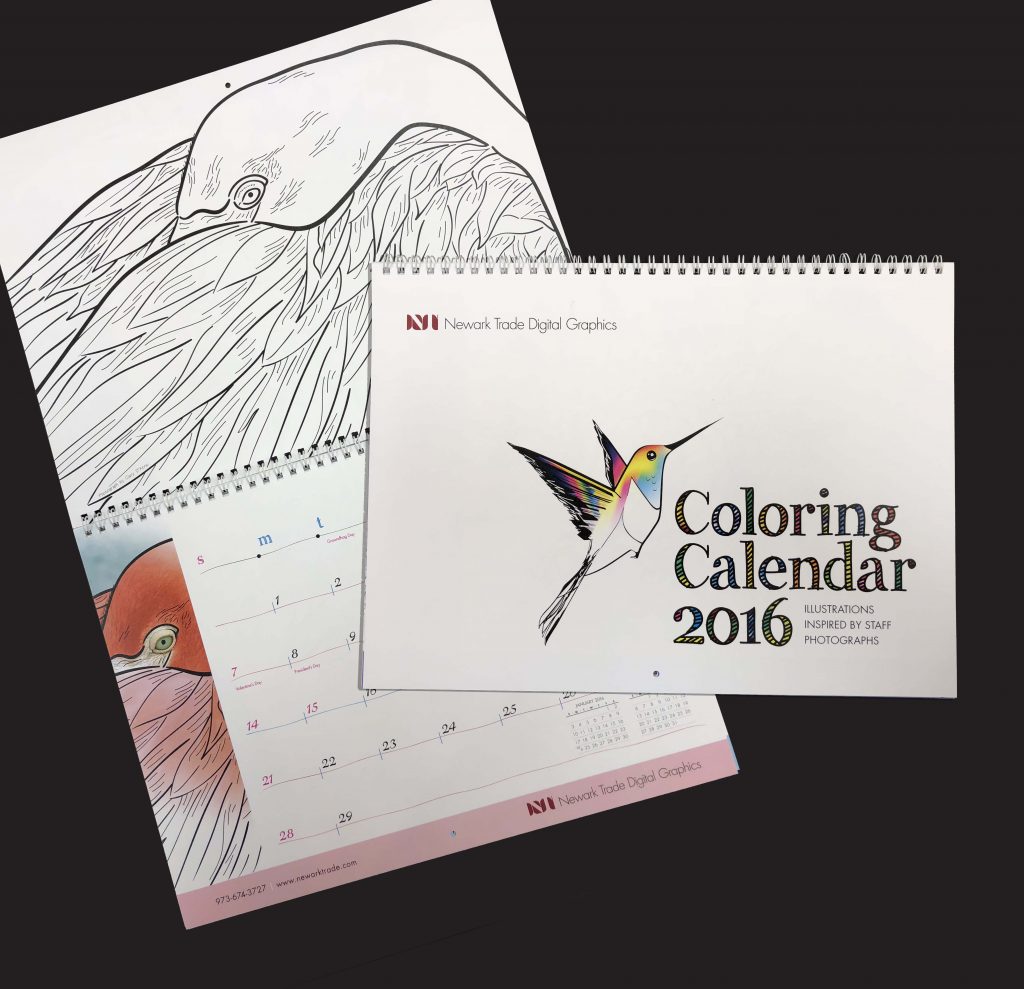 "The Coloring Calendar," featuring drawings inspired by photos taken by staff photographers. In 2016 the public was revisiting the relaxation of coloring, and we had a monthly contest in which people could submit their colored-in drawing in hopes of winning a Coloring Book.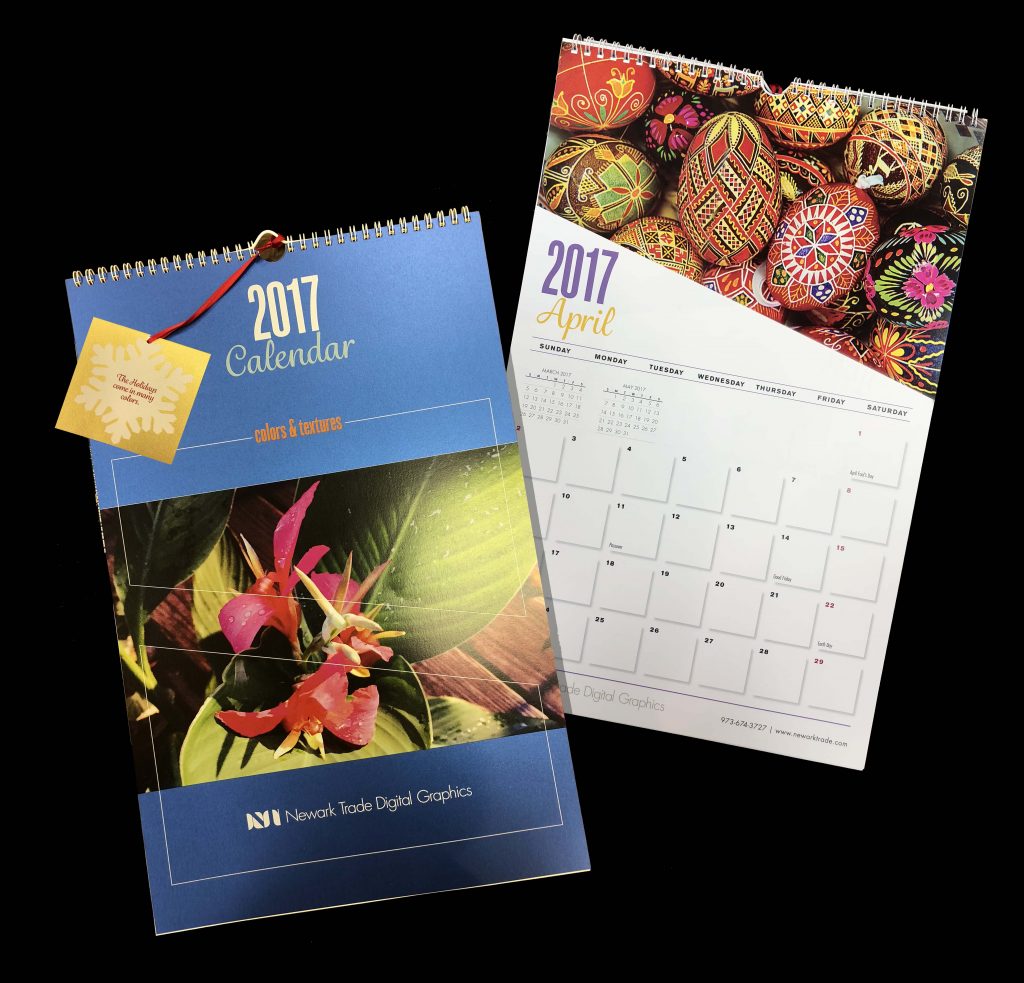 "Colors and Textures," our 2017 calendar, showcases our newest digital press that has the ability to print clear and white toner. By printing striking images on unusual papers we hope to inspire creative ways for our clients to use the printer's capabilities.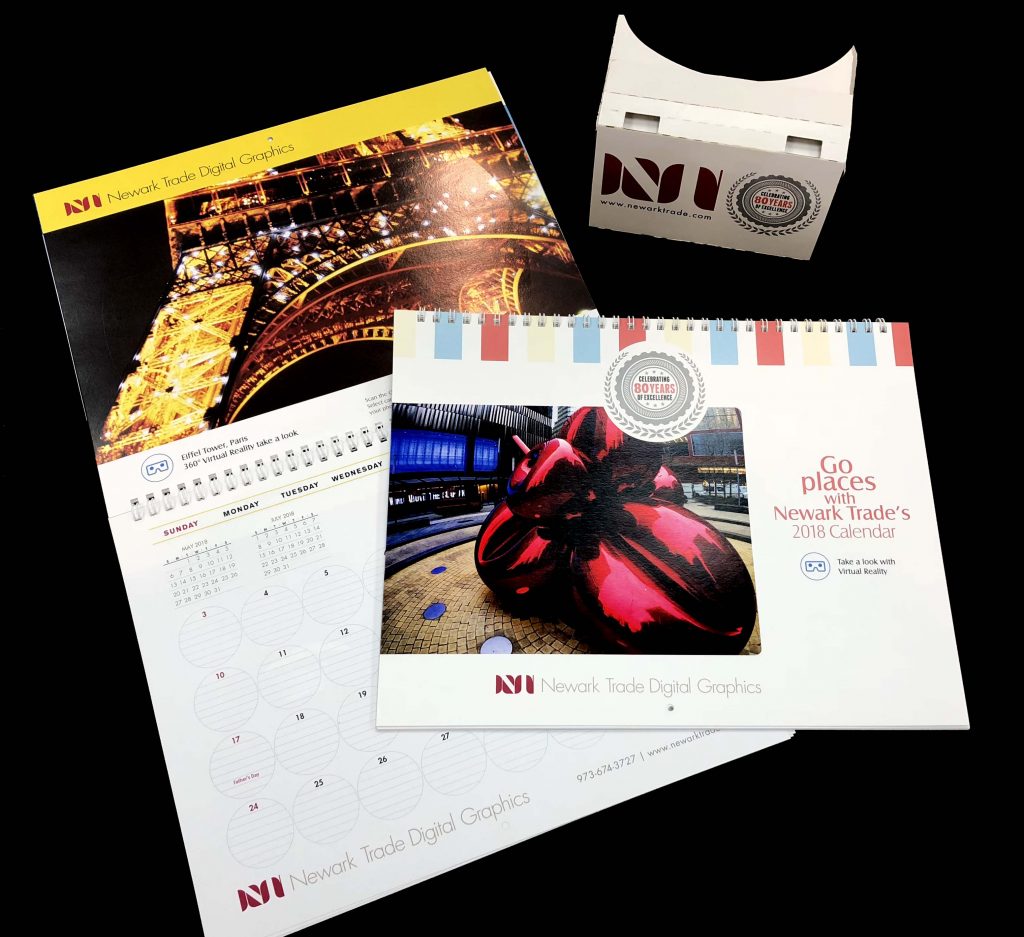 2018 is our 80th anniversary, and we produced "Go Places with Newark Trade," with scenic images from around the country (and world), again using photographs taken by our staff. Each month has a unique QR code, scannable with your smartphone camera, that takes you to a 360º street-view of where that specific photo was taken.
Results:
Each year our clients now eagerly anticipate receiving our printed calendars to see what the concept is.
We know they will be hung on clients' office walls or bulletin boards, making it easy to see how to reach us, every day!
There will be a novel, fun way to interact with the calendar.
The award-winning images also serve a useful purpose, helping clients to organize their days and their lives at the same time they have an ever-changing view.
Client feedback:
"It's always a pleasure to open the box and see what you guys/gals have thought up" … "so creative and unique" … "we get to admire your work every day!" … "stunning and innovative."