By Robin Kantor and Linda Casale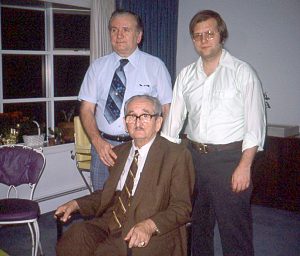 For eight decades, Newark Trade's family-owned business has been the source of quality service, professionalism and respect. With that legacy comes a journey of a family with deep ties to each other, to their craft and most importantly their clients' satisfaction.
Bob Wislocky is the company's third generation owner/president. The chain of command began with his grandfather Theodore, then on to his father John and now to Bob. All three generations had one common goal: to excel at their craft.
Bob's dedication to family carries over to his entire staff. The atmosphere at Newark Trade is always one of mutual respect by management and the entire team of professionals.
When children grow up in the business, they absorb the skills it takes to succeed. Bob began working in the family business as a boy. "As the owner's grandson, then son, you really get to know the life that your parents lead. You know what it takes to make a living and take care of your family."
As the decades passed, the industry continually changed. Always a visionary, Bob kept abreast of not just what was current but what was yet to come. That forward thinking allowed the company to succeed and thrive where many others succumbed to the ever-changing industry demands.
Bob's philosophy is to remember that family members need to work twice as hard as the other employees, or they won't earn their employees' respect. Willingness to be a part of every project and to pitch in at any time is part of the seamless success of Newark Trade.