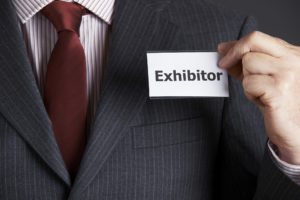 By Robin Kantor

There is a seemingly endless list of expenses associated with a trade show. These include the booth rental, the displays, collateral material, promotional giveaways, staffing, shipping, and possible hotel expenses. Any way that you can make your dollar go farther is a big help.
Reuse your pop-up banner stand. The hardware is a major part of the expense. As long as you don't order an inexpensive, disposable one on-line, you can just swap out an outdated graphic for a new one. Sometimes the end of the graphic can snap back inside the stand's base. Should this happen, you'll find it difficult to pull the graphic back out. Consider bringing your stand to a professional, like Newark Trade for example, to change your banner for you when necessary.
Consider easily portable options when possible. Whether it is a table-top display or a mini-banner, anything that stays with you will get there with you. No stressing about shipping costs or damages en route.
Bring an array of extension cords. Light is so attractive that it will draw people to your area. When you bring your own heavy-duty cords, you'll know that your lighting can be powered. Also, duct tape to cover them up and keep them in place, which will help keep your guests from tripping on them. Bringing your own saves having to get what you need last minute at exorbitant prices near the exhibition hall.
Bonus Tip: Bring comfortable shoes. You can easily spend hours on your feet, and comfortable shoes could save money on a trip to the podiatrist when you get back home.